Omoshiroi Block are interesting visual examples of functional design in addition to subtle naming. Omoshiroi means interesting, funny, funny in Japanese, depending on how it is used or understood. Omoshiroi Block also possesses a variety of unique architectural styles such as Kiyomizudera Temple, Kyoto and Tokyo Tower. Perspectives of some iconic buildings, traditional cherry blossoms, and blooming koi fish can quickly add a peaceful touch to any office décor. This will definitely be a great gift to brighten a new day, especially for those who love architecture.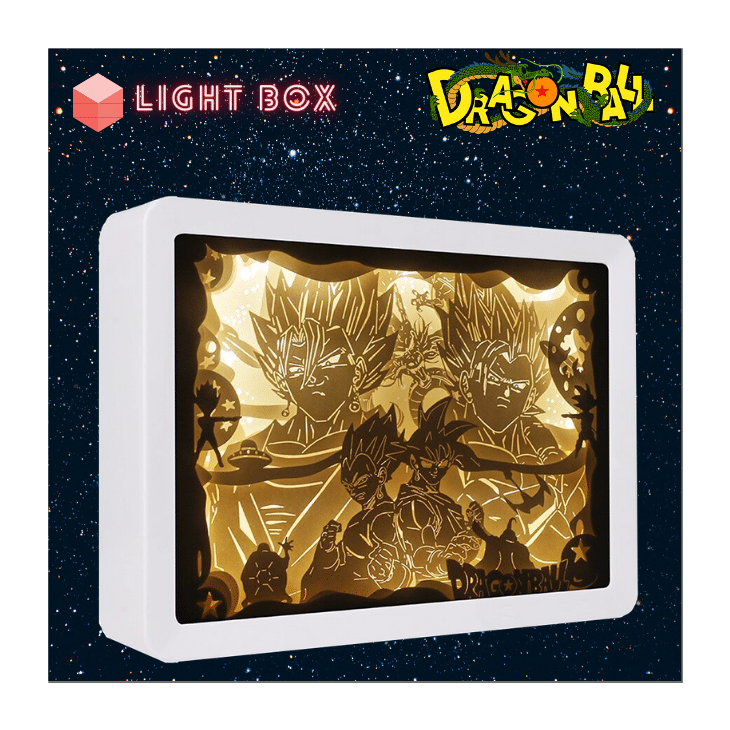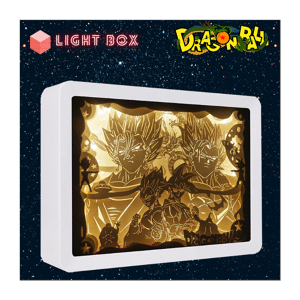 Dragon Ball – From Animation to Omoshiroi Block Light Box Dragon Ball (ド ラ ゴ ン ボ ー ル Doragon Bōru?) Is a series
Omoshiroi Block: The hidden memo pad contains miracles
Japan is known as the country of the smallest details, meticulousness and sophistication. And one of the outstanding features of Japan is the art of origami – maybe from a simple flat sheet of paper built up to a real 3D world. But you will be even more surprised with what the Japanese can create with paper. Most recently, it was the Omoshiroi Block. It can be translated as "funny block" or "funny memo" as its function is a sticky note with many different colors for users to write notes, notes and reminders. Job reminders up there
There is such a "heavenly" price for a pad of memo pad because of the amazing magic and beauty hidden inside this Omoshiroi Block. Produced by Omoshiroi LTD, whose main business is the production of architectural models, this products uses laser cutting technology to create what was originally just an ordinary square block of cards. paper notes.
But when the sticky notes were used and taken apart, a different building emerged from those cuts. These flashcards consist of more than 100 sheets of paper and each sheet of paper is stacked, like layers by small layers to form a beautiful, real-looking, meticulous, delicate paper-based architecture.
Variety of beautiful memory paper patterns Omoshiroi Blocks has a wide variety of choices for both color and themes inside, from notable architectural sites in Japan such as Kyoto's Kiyomizudera Temple, Tokyo's Asakusa Shrine, Tokyo Tower, or more familiar, popular topics such as piano, piano, camera, car or even streets, neighborhoods, etc. Simply put, it is just a trivial pad. But it is the simple memo pad that will initially become an extremely special work of art that we did not expect. With the meticulousness and precision in each cut, you will admire each piece of art that gradually appears after each paper is torn off.
Price of Items, why is it so expensive?
Contrary to its small size, it has a price that is not small. On average, a pad of Omoshiroi Block will cost around $ 80. It will be difficult to find a lower price except for promotions. The main reason for the high cost of these fun papers is the complexity of the manufacturing process. Compared to Origami, which is already very famous in Japan, requires a lot of creativity and design, Omoshiroi Block has a much stricter requirement. You will also know how difficult it is to bring an entire paper model into a Memo Pad, without affecting the appearance, as well as making sure the sheets remain together until use. Producing a stack of fun paper requires a very high level of dexterity, as well as accuracy of each process. This is the reason why its price is always much higher than other types. You will always have to think twice between using this pad to get a great piece soon, or keeping it because it's quite expensive.
But rest assured, as soon as you see the gradually appearing artworks, you will find that the money you spend is completely worth it.
What is the Omoshiroi Block suitable for?
As a sophisticated and expensive item, nothing is more suitable for the Omoshiroi Block when used as a decoration or as a gift.
You can use it as a gift of value and luxury for business partners, colleagues, or the kids in the house who have not had the opportunity to go and see many parts of the world.
For adults: In addition to its value as a pad, it can also act as a paperclip, or a pen box, which is quite essential for an office job or for an entrepreneur. The shape of Omoshiroi Block will make your office look much better
With children: What is more wonderful than seeing beautiful landscapes every day even without having to visit them. Especially in the present time when travel is not feasible. A beautiful study corner will help children feel much happier.
What is hidden behind the Omoshiroi Block?
When you buy it, you will have the opportunity to access many special models. We have classified a number of groups so that you can better understand and choose easily:
Building Omoshiroi Block: This is the first basic product group produced by us. With the shape not only based on famous landmarks such as the Arc de Triomphe, the Tokyo Tower, the Great Wall, the Imperial Crane, and Kyoto Temple, we also create a number of other models based on famous works such as Harry Potter, Spirited Away, or the role models are familiar to everyone such as tree house or pattern of small streets. Whatever your choice, they will all satisfy your needs
Movie Character Omoshiroi Block: As of now, you can see in our store displaying 2 samples of famous movie characters like the Hulk, and Totoro. We are continuing to research to bring you more beautiful models in the future
Vehicle Omoshiroi Block: With the desire to bring customers many beautiful models, we have designed more products in the Vehicle group, which are created based on vehicles around the world such as cars. aircraft, tanks, and boats. Although the current number is limited, we hope to add more new models to this group soon.
In addition, for music lovers, we have supplied the Omoshiroi Block in the form of a piano and a Phonograph
Where to buy Omoshiroi Block?
With high value products like it, it will be safer if you can order it at reputable and quality-assured locations. At the same time, please pay attention to both the price and the shipping time. As you have learned above, with the complexity of the production, its price is usually quite fixed at about 80 $, look for stores with a variety of products and prices are not too much You will feel satisfied with your choice. Our Store is a place that meets all of the above criteria, and is a place where you can choose products with complete peace of mind. You just need to order the products, we will take care of the remaining problems. Our warranty and refund policy will remove all your worries with your purchase.
Let us serve you!